L-Tryptophan CMS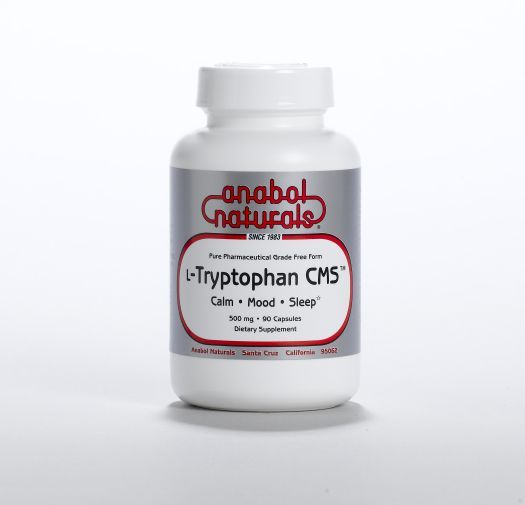 L-Tryptophan CMS    Calm • Mood • Sleep
For Athletic Performance, Longevity and Healthy Aging
AnabolNaturals' Pharmaceutical Grade L-Tryptophan CMS provides the absolute purest quality free form L-Tryptophan, used worldwide by medical and holisitic practitioners.
Excessive degradation of L-Tryptophan from food sources by the body in the digestive process or by aging can preclude adequate production of serotonin in the brain.  This in turn can result  in poor sleep quality, stress, emotionalism  (mood swings), weight gain and a loss of the feeling of well being.
L-Tryptophan is a precursor to serotonin and is powerfully effective. 
L-Tryptophan CMS from Anabol Naturals in both capsules and crystalline powder provides nutritional support for serotonin associated functions:
fall asleep faster and enjoy more restful sleep
reduced tension, anxiety and stress
improved mood and outlook
appetite and weight control
balanced emotions for sense of wellbeing and relaxation