Healthy Aging Stack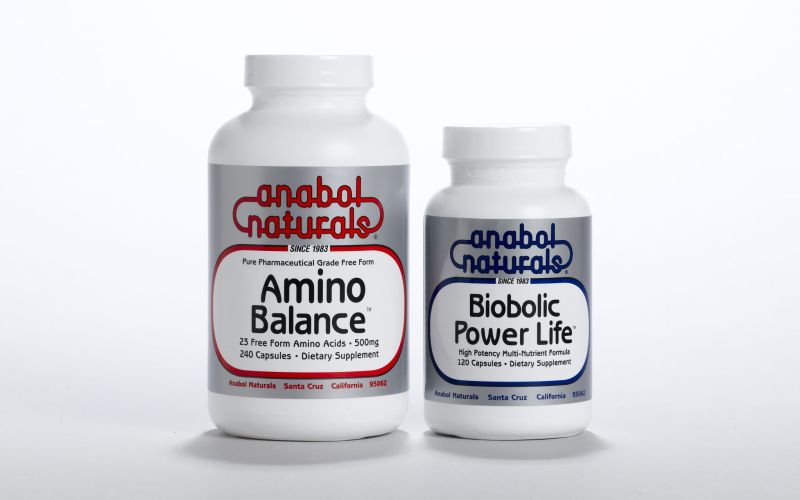 The Healthy Aging Stack is a kit comprised of two of our premium quality products key for optimal health:
AMINO BALANCE 500mg, 240 Capsules
BIOBOLIC POWER LIFE 1100mg, 120 Capsules.
AMINO BALANCE for Healthy Aging, Athletic Performance and Body Building

AMINO  BALANCE is a foundation formula of 23 pure crystalline 100% pharmaceutical grade free form amino acids, uniquely balanced and scientifically formulated high in amino acids found in muscle tissue. The results: amazing tissue repair and growth, increased nitrogen levels and improved muscle-to-body fat ratios. 
Reduced soreness and accelerated recovery enables you more frequent and heavier training. Ideal when training for:
Mass
Recovery
Power
Energy
Health
For optimal health, energy, strength, recovery, definition, beautiful skin, mood and brain function and therapeutic applications.

MORE DETAILS >>

BIOBOLIC POWER LIFE for Athletic Performance, Longevity and Healthy Aging

BIOBOLIC POWER LIFE formula incorporates major nutritional and life extension advances.  Biobolic is a consummate high potency multi-nutrient, vitamin, mineral, co-enzyme, anti-oxidant, amino acid, enzyme formulation, which includes nature's most powerful energy building and life protecting nutrients.
Lipotropic fat burners
Anti-stress nutrients   
Brain & energy nutrients
Digestive enzymes
Anti-oxidants