Physique Stack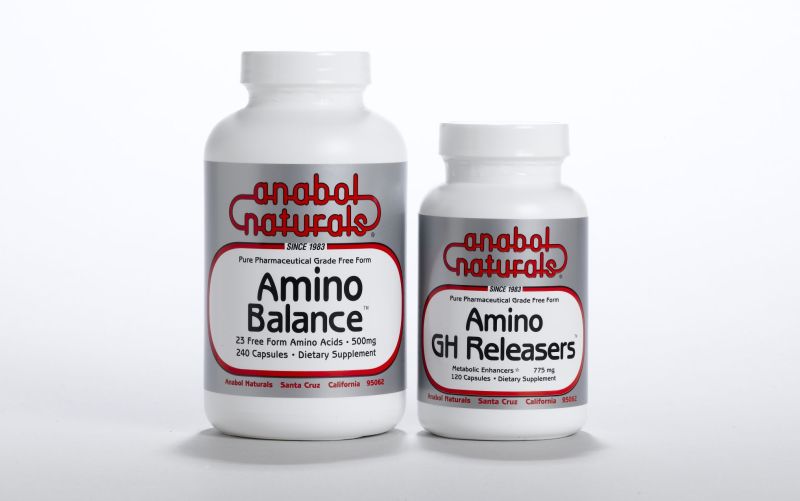 The Physique Stack is a kit comprised of two of our premium quality products critical for attaining both muscle tone and definition: 
Amino Balance 500mg, 240 Capsules
Amino GHReleasers 800mg, 120 Capsules
Amino Balance for Athletic Performance, Body Sculpting and Healthy Aging
AMINO  BALANCE is a foundation formula of 23 pure crystalline 100% pharmaceutical grade free form amino acids, uniquely balanced and scientifically formulated high in amino acids found in muscle tissue. The results: amazing tissue repair and growth, increased nitrogen levels and improved muscle-to-body fat ratios. 
   Reduced soreness and accelerated recovery enables you more frequent and heavier training. Ideal when training for:
Mass
Recovery
Power
Energy
Health
For optimal health, energy, strength, recovery, definition, beautiful skin, mood and brain function and therapeutic applications.

MORE DETAILS >>

Amino GHReleasers for Athletic Performance, Body Sculpting and Healthy Aging
 
L-Arginine, L-Lysine, L-Ornithine, L-Glutamine, and B-6, a dynamic formula based on findings at Rome Medical Clinic V on stimulation of growth factors (GH). How can you bring out lean muscle and strip away subcutaneous body fat, without losing muscle size? The answer: scientifically formulated Amino GHReleasers. In combination with your workouts and diet, your payoff is granite muscularity and cut.
Fat to energy conversion
Cut
Mass
Definition
Size